| | |
| --- | --- |
| Masterclass in Photography: Mike has a nice attitude and is very easy to understand | 10th Jul 2017 |
From our feedback form
Masterclass in Photography has...put me in control of my photography
(Choose closest: Made a huge difference to my photos - Improved my photos - Given me confidence - Put me in control of my photography - Made no difference - Confused me - I hate it)
What are the differences before Masterclass in Photography & after?: (Please complete)
I can control the light better and I can shoot in manual mode with no fear, my only real problems now are composition and D.O.F but I suppose they need more practise.
The Masterclass in Photography is worth...? (Please complete in your own words)
Anything is only worth what someone will pay and can afford, but the Masterclass in Photography was worth every penny, especially as it was broken up into 5 weeks.
Initially I bought the original course which was in one lump and it was too much information. But when it was broken down in my new free upgrade, it was much easier.
Would you recommend The Masterclass in Photography?: (Please complete in your own words)
Yes I would, Mike has a nice attitude and is very easy to understand he makes a good teacher, the videos are the next best to having him there.
Anything else you'd like to say?:
As the files have been on the website account in weeks, when you wish to start the course or finish the course are up to the individual there is no saying this must be completed this week each module might take a month but it does not matter so long as the information is remembered.
Robert Walker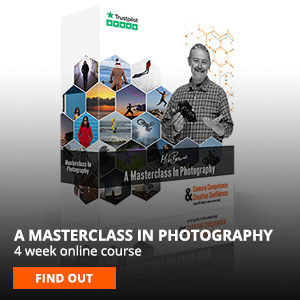 .