| | |
| --- | --- |
| Masterclass in Photography is more value for money than an expensive camera | 10th Oct 2020 |
From our feedback form
Masterclass in Photography has...
Given me confidence.
What are the differences before Masterclass in Photography & after?
Being able to find my way around my camera has given me the confidence to go out and attempt to take pictures in environments that before Masterclass in Photography I wouldn't have considered. Masterclass in Photography has taken away the panic and headaches caused by not knowing how to control exposure. It has left me concentrating on composure and lighting which are my weaknesses but I am working on them in your 7 building blocks course.
You are by far the best I have come across online for teaching the unlimited secrets of photography. Thank you Mike for sharing all your hard-earned knowledge.
Is the course value for money?
More value for money than an expensive camera. Easy to follow instructions that kept me hungry for more. A inspiration.
Would you recommend The Masterclass in Photography?
I would have no hesitation in recommending you and your course to anyone looking to learn more about photography.
Gary Dyett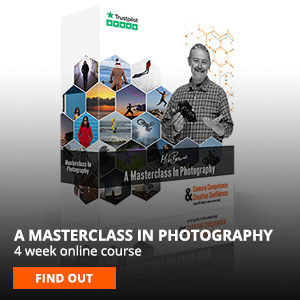 .