| | |
| --- | --- |
| There are loads of 'free' online videos but these are useless without first understanding the building blocks of photography | 14th Sep 2019 |
From our feedback form
Masterclass in Photography has...
Put me in control of my photography.
What are the differences before Masterclass in Photography & after?
The differences are immense looking at pictures at beginning of course and end can pick out the faults and think how I would do it now with my new found knowledge.
Is the course value for money?
Definitely.
Would you recommend The Masterclass in Photography?
I would recommend to anyone starting out. There are loads of 'free' online videos but these are useless without first understanding the building blocks of photography first which these course allowed me to learn and become a more confident photographer.
Jonathan Andrews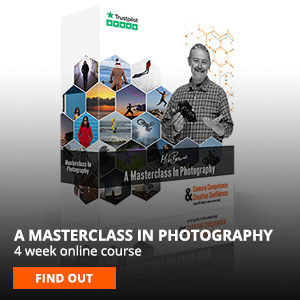 .