| | |
| --- | --- |
| The lessons on depth of field and perspectives were really helpful | 9th Aug 2017 |
From our feedback form
Masterclass in Photography has...
Put me in control of my photography.
What are the differences before Masterclass in Photography & after?
For years I had been snapping away taking photographs hoping that one or two would be OK. Now I really think about what I want to achieve and I have a good idea of how to get it. The lessons on depth of field and perspectives were really helpful. The exercises reinforce the lesson notes.
The Masterclass in Photography is worth...?
Every penny, if anyone is considering the course, do it. It is excellent.
Would you recommend The Masterclass in Photography?
I would recommend this course without hesitation and have already encouraged my friends to do it.
Anything else you'd like to say?
A huge thank you to you Mike. Please keep the You Tubs videos coming, that is where I first learned of your courses. This will not be the last one I participate in.
Roger Walker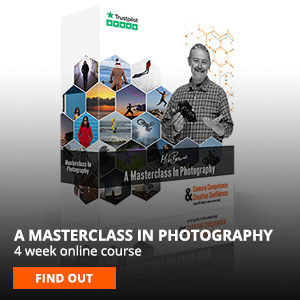 .