| | |
| --- | --- |
| Photography Course Instils confidence and motivation to get out and use your camera | 25th Apr 2019 |
From our feedback form
Masterclass in Photography has...
Given me confidence.
What are the differences before Masterclass in Photography & after?
I'm now much more confident using manual, aperture priority and shutter speed settings.
Still practising and probably driving my family mad.
Is the course value for money?
I feel it is value for money. It certainly helped me feel more organised and confident with my camera and gave me the motivation I needed to just "get out there and have a go".
Great to have the emails and printouts for further reference if needed.
Would you recommend The Masterclass in Photography?
Yes. Instils confidence and motivation to get out and use your camera.
Elizabeth Jay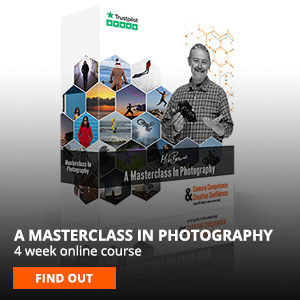 .