| | |
| --- | --- |
| Now, I am more relaxed when taking a photo | 9th Sep 2019 |
From our feedback form
Masterclass in Photography has...
Put me in control of my photography.
What are the differences before Masterclass in Photography & after?
Now, I am more relaxed when taking a photo. I realized that there are some things to take care of. I don't feel "guilty" any more taking a photo of the same place, looking for different approaches.
Is the course value for money?
Certainly yes.
Would you recommend The Masterclass in Photography?
I already did it to 3 amateur photographer fiends (like me).
Anything else you'd like to say?
Maybe, at least in my case, a new delivery each week does not allow to practice as required. However, the ease of your delivery method makes this a minor issue. Thank you for a great job.
Rafael Hermida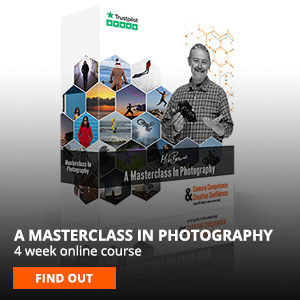 .