| | |
| --- | --- |
| Mike Browne is probably my favourite lecturer on photography | 3rd Jan 2021 |
From our feedback form
Masterclass in Photography has...
Given me confidence.
What are the differences before Masterclass in Photography & after?
I have been a photography enthusiast for many years and already had knowledge of the concepts in Masterclass in Photography. Nevertheless, I learned a lot. The course made me slow down and really think about its content. As a result I have a greater sensitivity and more confidence in the way I approach photography.
Is the course value for money?
I am a big believer in education, and this review of basic concepts has enhanced my confidence and given me more structure in the way I analyze particular scenes and photo opportunities. The cost was minimal compared to the benefits.
Would you recommend The Masterclass in Photography?
Yes. Cameras are complicated instruments, and a formal background in how they work is important.
Tell us about your achievements & how you feel about them:
I am more excited about and committed to my photography hobby.
Anything else you'd like to say?
Mike Browne is probably my favourite lecturer on photography. He is knowledgeable, humble and informal, and his videos are extremely entertaining to me.
Leonard Wertheimer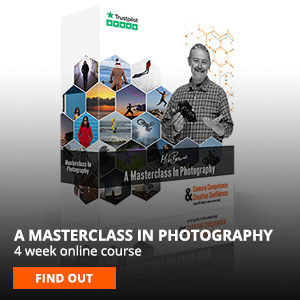 .