| | |
| --- | --- |
| Learn how to take better photos with Masterclass in Photography | 27th Sep 2018 |
From our feedback form
Masterclass in Photography has...
Put me in control of my photography.
What are the differences before Masterclass in Photography & after?
Before the Masterclass in Photography Course I used auto settings now i can use manual settings.
Is the course value for money?
Best money I spent on photography.
Would you recommend The Masterclass in Photography?
YES, because I know now how to control my camera and how to use depth of field. I had looked at other videos on YouTube, but still did not understand how to control the camera, but Mike explains everything in away that is easy to understand.
Anything else you'd like to say?
If you want to learn how to take better photos and understand your camera you need to do this course. It is BRILLIANT, you can do it at your own pace and you can refer back to any part at any time. Mike want's you to be a better photographer and enjoy taking photos. THANK YOU MIKE.
Michael Bennett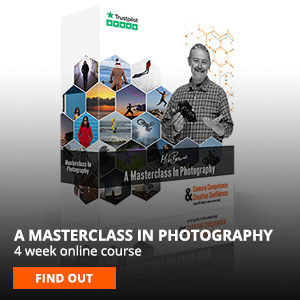 .