| | |
| --- | --- |
| Inspired by The 7 Building Blocks of Photography course | 15th Jun 2016 |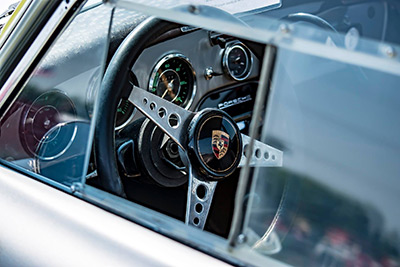 I started the 7 Building Blocks of Photography course three weeks ago as a photographer who only started shooting with a DSLR in March.
Since then I'm never happier than when I have a camera in my hand and the course is challenging me in a number of ways. Principally the opportunity to see the world differently has been eye opening to say the least.
This is not my car, but this is one of the shots I took as part of the exercises in Block 1 and I'm really happy with it. I fell completely in love with this original Porsche 356 CS at a local car show but couldn't find the owner to move it and had to shoot it as it stood.
I've been fanatical about cars ever since I was a boy and now the chance to see them in a new way is bringing me real pleasure and has brought the opportunity to shoot some automotive portraits for friends.
I'm excited by the inspiration this course is bringing to my photography and to my thoughts about the future.
Mike Carpenter