| | |
| --- | --- |
| I'm now able to use my camera and correct the exposure with understanding and confidence | 20th Dec 2018 |
From our feedback form
Masterclass in Photography has...
Put me in control of my photography.
What are the differences before Masterclass in Photography & after?
I am now able to use my camera and correct the exposure with understanding and confidence.
Is the course value for money?
This beginners course is well worth the money. It is easy to follow and well planned.
Would you recommend The Masterclass in Photography?
Yes I would recommend this course. It is so well planned and practice exercises build on the previous week.
Tell us about your achievements & how you feel about them:
My achievements is the confidence to correct what I'm doing wrong.
Peter Sucklow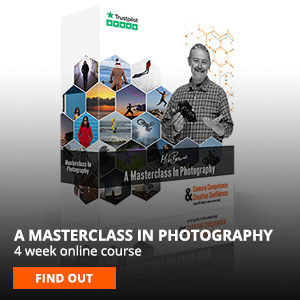 .