| | |
| --- | --- |
| I would recommend this course to anyone who knows nothing about cameras and photography | 23rd Jun 2020 |
From our feedback form
Masterclass in Photography has...
Put me in control of my photography.
What are the differences before Masterclass in Photography & after?
I used to be scared of Manual mode because everytime I tried to use it, my pictures more often than not came out as black on black! Now I confidently shoot in Manual or even a priority mode because I understand how determining each aspect of the exposure triangle designs the picture I take... before I take it!
Is the course value for money?
Being in Australia at the time of Covid meant that the exchange rate wasn't friendly. Regardless, I still feel I got value for money in this course. After all if you've spent hundreds or thousands of dollars on camera then it's false economy not to spend the money to learn how to use the bloody thing!
Would you recommend The Masterclass in Photography?
I would recommend this course to anyone who knows nothing about cameras and photography. I also recommend this course to anyone (like me) who's been hobby photographing for years but mulling around in the dark, not really knowing the things you don't know. This breaks everything down and builds it back up into a great foundational knowledge base. It's totally changed how I approach photography and I'm much happier about it now.
Tell us about your achievements & how you feel about them
I'm now following a dream and have signed up with a mentor in Melbourne to become a Birth Photographer. I still have a lot to learn but now I know where to begin and can feel confident handling my camera, choosing lenses and knowing what photo I'm trying to take before I press the shutter.
Anything else you'd like to say?
Sorry, haven't grabbed photos out of camera yet ☺️
Rhia Mathlin-Cook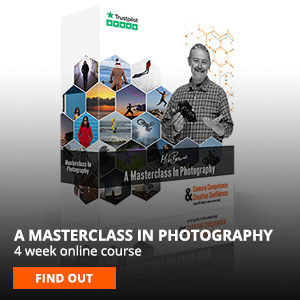 .