| | |
| --- | --- |
| I learnt much and understand more than before but I know the main work begins now | 12th Jun 2020 |
From our Feedback form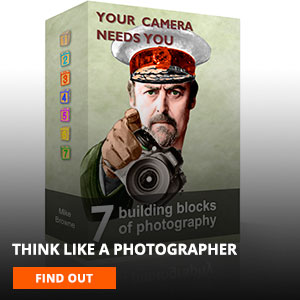 7 Building Blocks of Photography has...
Made me think things through.
What are the differences before 7 Blocks & after?
Before I took photos, now I think before shooting.
What is the course worth to you?
The whole time was worth much to me.
Would you recommend The 7 Blocks?
I would recommend Masterclass in Photography and 7BB as a beginners course for everyone who wants to learn photography.
Anything else you'd like to say?
In the last 6 months I watched all your free stuff, then invested in Masterclass in Photography and 7BB and studied, learned and practiced photography more than ever in my Life. I had fun in the exercises and fulfilled my challenge to take a picture every day. Sent some to National Geographics...but they don't like them... there must be something wrong with your course!

;-) earnestly... I learnt much and understand more than before but I know the main work begins now.... to get out and set it into practice. My challenge from now is get a 7BB Picture every Day.
Sascha John