| | |
| --- | --- |
| I am so happy with Mike's course that I am signed up for the rest | 20th Aug 2020 |
From our feedback form
Ultimate Beginners Course has...
Made a huge difference to my photos.
What are the differences before UBC & after?
I now understand the histogram which I never really grasped before, can shoot manual as well as aperture and shutter priority. I think more about composition, foreground interest leading lines etc.
Is the course value for money?
Very reasonable price very good value for money. You can print exercises and information out and have to refer back to for further practice.
Would you recommend The UBC?
Absolutely recommend UBC covers what you need to know in the correct order of learning, jargon is explained. Mike explains things wonderfully and uses analogies to help you understand.
Tell us about your achievements & how you feel about them:
I am much more confident in how my camera works and what I need to do to achieve the look I want. I do need to practice further until everything becomes second nature, but I am very happy that I now understand terminology that sounded like a foreign language at first.
Anything else you'd like to say?
I am so happy with Mike's course that I am signed up for the rest, will be starting 7 Building Blocks next with more to follow.
Mike and his team are all super helpful.
Noreen Brown-Bolton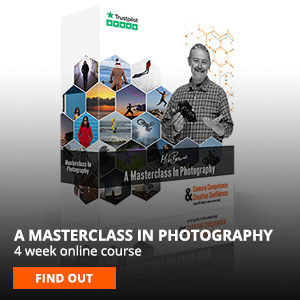 .