| | |
| --- | --- |
| Biggest learning lesson was to learn to follow your instinct and keep experimenting | 1st Oct 2018 |
Google review:
I had stumbled upon Mike's free videos on youtube and found them to be unique and inspiring.I could relate to them,as he preferred a hands-on approach in comparison to a theoretical lesson from the comfort of a Studio.His enthusiasm and motivation was infectious.

Still I had apprehensions about attending the course,as I was not sure about how I would benefit from it and whether the one on one experience with Mike would be as enriching as the online videos.It was that fear of uncertainty, which led to doubts and apprehension.However,I decided to take a leap of faith and I was not disappointed.The experience was exhilarating and worth every penny!

The practice sessions were intense. They pushed me out of my comfort zone and forced me to think on my feet.I could see a marked difference between the casual approach of seeing with a keen eye,which I previously had,and the more focused approach of looking with a theme in mind.I could see the improvement in my photos in the post session discussion.At the same time I learned how others saw the same subject with a different but interesting perspective.

However the biggest learning lesson was to learn to follow your instinct and keep experimenting.I realised how futile it is to click for likes,as each person has a different perspective and what is pleasure for one is an eyesore for another.Hence it is impossible to please others.:-)

I would suggest that you first see the free videos and if you like them,then trust me that Mike in person will be even better and you will return from the workshop as a much better photographer.

A photo I clicked during the workshop is attached herewith.

Take the leap of faith!
Abby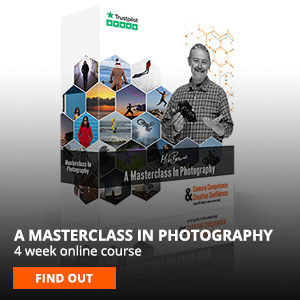 .