| | |
| --- | --- |
| A big thanks to Mike, an excellent teacher and I look forward to taking another of his courses | 4th May 2020 |
From our feedback form
Masterclass in Photography has...
Given me confidence.
What are the differences before Masterclass in Photography & after?
I muddled along before sometimes guessing at settings never quite sure which to use. Combining the course with You Tube Videos has given me the confidence to believe I may now produce the images I am after.
Is the course value for money?
Absolutely, as I said above the confidence factor is worth every penny.
Would you recommend The Masterclass in Photography?
I would recommend the course without hesitation, Hopefully others can gain as I have done.
Tell us about your achievements & how you feel about them:
I only upload a few images on Instagram, just for family and friends at this moment but still get a kick out of the likes I get.
Anything else you'd like to say?
A big thanks to Mike, an excellent teacher and I look forward to taking another of his courses.
Bob Kennedy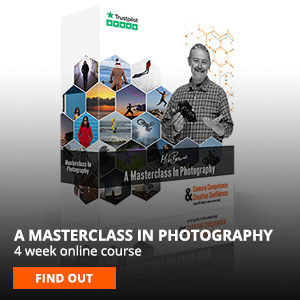 .