| | |
| --- | --- |
| After Masterclass in Photography I can take much better pictures with my DSLR | 18th May 2018 |
From our feedback form
Masterclass in Photography has...
Made a huge difference to my photos.
What are the differences before Masterclass in Photography & after?
Fantastic tutorials that have made a massive difference to my photography. I really enjoyed it and I can now take much better pictures with my DSLR. Will definitely be checking out the Building Blocks of Photography next.
Thanks Mike you are brilliant!
The Masterclass in Photography is worth..?
Fantastic and worth every penny.
Would you recommend The Masterclass in Photography?
Would definitely recommend it to anyone who wants to improve there photography skills.
Tell us about your achievements & how you feel about them:
I can now take better pictures and use all the functions of my DSLR and no longer use Automatic Mode. People now say 'Wow' when they look at my photographs.
Philip Keys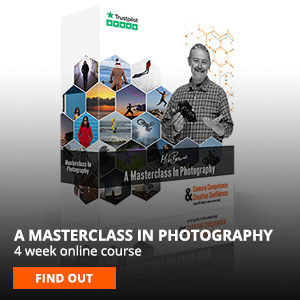 .