| | |
| --- | --- |
| Masterclass in Photography really gives you a good foundation in photography | 12th Oct 2017 |
From our feedback form
Masterclass in Photography has...
Improved my photos.
What are the differences before Masterclass in Photography & after?
I'm now trying to be aware of my surroundings. Before I would just shoot and click. I'm still working with composition, I still struggle with that. Also getting out of my comfort zone still needs a lot of work. I'm still i jpeg mode but going to start shooting in RAW another big step.
The Masterclass in Photography is worth..?
This course really gives you a good foundation. I enjoyed so much that I'm going to purchase the next course - 7 Building Blocks.
Would you recommend The Masterclass in Photography?
Yes I would recommend this course. I stopped wasting my time with camera functions that were not important. Also I love the way Mr Browne broke down the course so you're not so overwhelmed, it's in plain English and easy to follow.
Anything else you'd like to say?
I hope one day I can afford to go on one of the workshops. I have watched the videos and it looks like an amazing experience.
Tammy Legault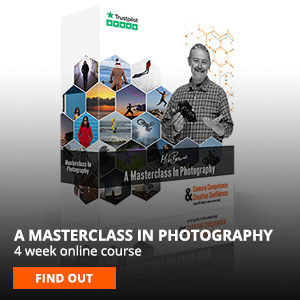 .