| | |
| --- | --- |
| After Masterclass in Photography I have skills to be more creative in my compositions | 7th Nov 2017 |
From our feedback form
Masterclass in Photography has...
Made a huge difference to my photos.
What are the differences before Masterclass in Photography & after?
Before this course my photo shoots would on some days yield very few photos worth keeping and I lacked creative composition. After completing the Masterclass in Photography Course my photo shoots are more productive and I have skills to be more creative in my compositions.
The Masterclass in Photography is worth..?
I believe the Masterclass in Photography Course has provided me with information, tips and exercises that improved my photography now and will strengthen my photography in the future. I truly feel I got more than my money's worth from this course.
Would you recommend The Masterclass in Photography?
I have highly recommended this beginners photography course to others and would encourage anyone who feels they are not getting enough from their current photography efforts to take this course. Having greatly benefited from this course I am very comfortable recommending it to others.
Anything else you'd like to say?
I had been practicing photography as a hobby for about 6 years and using a DSLR for 3 years. I felt I had learned a good bit about photography.
This course combined with Mike Browne's 7 Building Blocks of Photography course really made a remarkable change in my photography skills in all areas.
Marvin Reinhart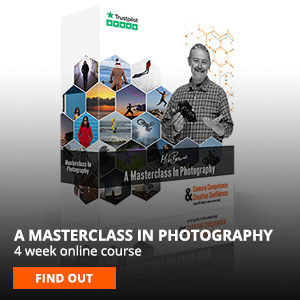 .