| | |
| --- | --- |
| Masterclass in Photography gives you the self confidence to experiment | 31st Dec 2019 |
From our feedback form
Masterclass in Photography has...
Put me in control of my photography.
What are the differences before Masterclass in Photography & after?
Now understand how to use the settings on my camera what to consider for my composition.
Is the course value for money?
Course is value for money because it gives clear and concise instructions on how to take photographs. course material is always available for you to visit as often as you need.
Would you recommend The Masterclass in Photography?
Gives you the self confidence to experiment and progress your own photography.
Tell us about your achievements & how you feel about them:
Enjoying experimenting and Taking photograph's with confidence.
Anything else you'd like to say?
Loved the experience learning something for myself.
Jeff Borthwick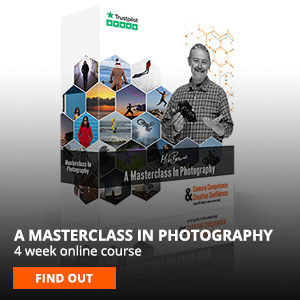 .