| | |
| --- | --- |
| The 7 Blocks course was an ideal blend of the technical and creative aspects of photography | 16th Jan 2018 |
From our feedback form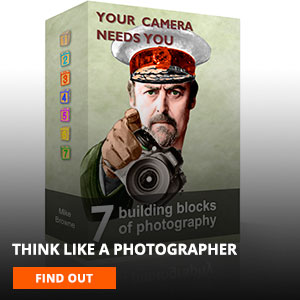 7 Building Blocks of Photography has ...
Massively improved my photography overall.
What are the differences before 7 Blocks & after?
The 7Blocks course was an ideal blend of the technical and creative aspects of photography. The notion that the picture begins with the photographer and not the camera is a powerful one.
The course, like the best educational tools, was particularly valuable because it allowed me to think not only about my pictures before I took them, but more importantly it enabled me to better assess why the photos that didn't work failed. This is how life-long learning works best.
The 7 blocks is worth...?
The price that I paid.
Would you recommend The 7 building Blocks of Photography?
I would recommend the course whole heartedly. It's particularly appropriate for the photographer who aspires both to taking pictures that are technically strong, but also have something to say.
Michael Garin