| | |
| --- | --- |
| Mike, thank you so much for being a part of our family here in Washington State | 17th Apr 2019 |
From our feedback form
Masterclass in Photography has...
Made a huge difference to my photos.
What are the differences before Masterclass in Photography & after?
I was taking pictures for fun thinking I was doing the right thing and then wen I went back to take the same picture, I could not remember which modes I used. I did not know how to use the histogram nor... manual... mode x:-(... Now I use manual all the time unless I am photographing birds or planes in flight. Looking for the light and how it changes everything was another big factor. So much I could say, but I am still processing all that I have learned and going over the lessons again to get a better grasp.
Is the course value for money?
It's worth more than the money I paid. I cannot tell you how well pleased we both are with the way and tact Mike uses in his videos. It's like he is right there in our living room talking to us about photography.
Would you recommend The Masterclass in Photography?
Already have to a few friends. Yes, of course. I would love to link to it on my web page.
Tell us about your achievements & how you feel about them:
I feel good about what I have learned this far and have uploaded a few into my website at www.msktphotography.org (I'm still working on the site.)
Anything else you'd like to say?
Mike, thank you so much for being a part of our family here in Washington State. I have learned so much personally from you about the basics of photography and I have been shooting for years, mainly in Japan and China and since coming home, here in the Pacific North West. Keep it up my friend and I will definitely sign up to your other courses.
Mark and Yuk Mei Bjorndal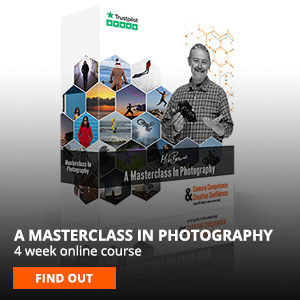 .