| | |
| --- | --- |
| Mike explains everything in a way that's easy to grasp | 30th Jun 2020 |
From our feedback form
Masterclass in Photography has...
Put me in control of my photography.
What are the differences before Masterclass in Photography & after?
Before taking Masterclass in Photography, my pictures a lot of times would be blurry. Now they are starting to come a lot more in focus.
Is the course value for money?
Yes. Great value! Well worth it. So much information, instructional videos, and practice exercises.
Would you recommend The Masterclass in Photography?
Yes. Everything you need to know to start shooting in manual. And Mike explains everything in a way that's easy to grasp.
Tell us about your achievements & how you feel about them
The course gave me the confidence to get out there and start taking pictures!
Anything else you'd like to say?
I really enjoyed the class and looking forward to taking another one soon.
Ann Marie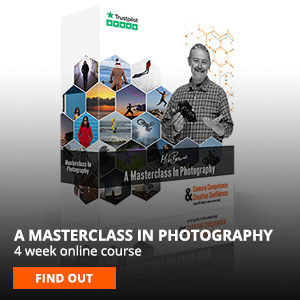 .