| | |
| --- | --- |
| I would strongly recommend this 7 Blocks course | 19th Feb 2021 |
From our Feedback form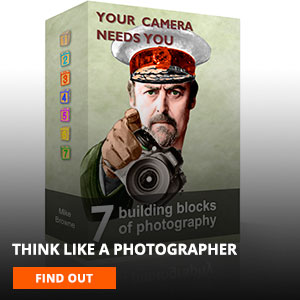 7 Building Blocks of Photography has...
Improved my photography.
What are the differences before 7 Blocks & after?
Before doing the course I would pick up my camera and take a photo then work out what needed to be improved. Now I look at what I want to photograph and think about how best to get the shot I had in mind. I am finding I am a lot happier with the final results.
What is the course worth to you?
The course was very valuable as it makes me plan my photograph (wherever possible). I also now move around a lot more and try different angles and lighting to see the affect it is having on the subject.
Would you recommend The 7 Blocks?
I would strongly recommend this 7 Blocks course, even if you think you have a good understanding of photography. Mike's way of teaching is clear and logical and certainly has given me a lot to think about when taking photos.
Wendy Wilson