| | |
| --- | --- |
| I would heartily recommend this course for any photographer | 3rd Aug 2020 |
From our feedback form
Masterclass in Photography has...
Put me in control of my photography.
What are the differences before Masterclass in Photography & after?
As a keen photographer for over 60 years the "Ultimate Beginner's Course" has provided me with a reminder of what I'd forgotten or taken for granted over time.
Is the course value for money?
The value of this course goes beyond the monetary value as it puts us in control of the expensive photographic gear we use in assisting the creation of memorable images.
So, yes, excellent value for money!
Would you recommend The Masterclass in Photography?
I appreciated the relaxed and reassuring style in presenting a comprehensive coverage of photography essentials with clear explanations, examples and exercises. It is indeed a valuable resource for any photographer.
Anything else you'd like to say?
I would heartily recommend this course for any photographer, whether 'beginner' or veteran. There is always something to be learned.
Peter Torokfalvy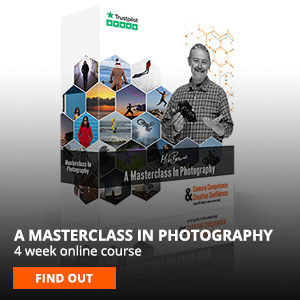 .