| | |
| --- | --- |
| I realised what I had been missing to take really good pictures | 16th Apr 2019 |
From our feedback form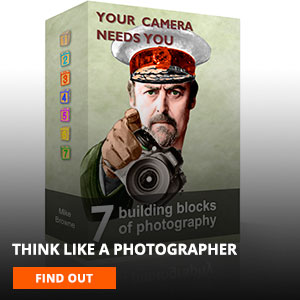 7 Building Blocks of Photography has ...
Made me think things thorough.
What are the differences before 7 Blocks & after?
I have been taking pictures for the last 50 years and been doing ok. But after having learned Mike's 7 Blocks, I finally, after so many years, realised what I had been missing to take really good pictures.
What is the course worth to you?
I have dramatically improved my level and am now having so much more fun with my photography.
Would you recommend The 7 Blocks?
Absolutely - because Mike gets well around in the tricks needed and explains everything in a way, that makes it easy to understand.
Tell us about your achievements (Published / sold / 100s of likes etc.):
Now eg. I use focal length, not only to get closer to the subject, but as a creative part of the composition.
Also ISO and WB were seldom in my toolbox. Now they have become a routine in every picture.
Hans J. Roding Andersen