| | |
| --- | --- |
| For £69.99 I'm learning something I can use for life | 29th Jul 2020 |
From our feedback form
Ultimate Beginners Course has...
Put me in control of my photography.
What are the differences before UBC & after?
To make me understand how to use my camera control, but now I got it I need to practice lots more.
Is the course value for money?
For £69.99 I'm learning something I can use for life.
Would you recommend The UBC?
Yes, learning with Mike is like learning with your best mate, is fun and not boring.
Anything else you'd like to say?
When I'm finished with this UBC I will get the 7 Building blocks of Photography. Doing the Focal Length webinar on 6 August. To finish this UBC properly this going to take me bit more than 5 weeks, 3 hours a week is not enough for me, maybe I'm a slow learner....Ha ha ha!!!!
Herve Guilbault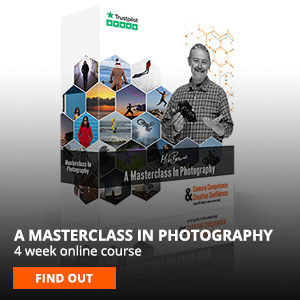 .