| | |
| --- | --- |
| 7BB has shown me that artistic impression is not only allowed but encouraged | 29th Jun 2020 |
From our Feedback form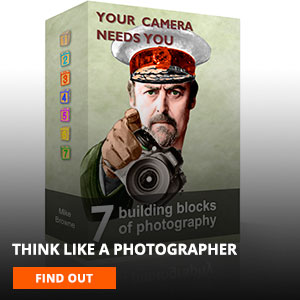 7 Building Blocks of Photography has...
Made me think things through.
What are the differences before 7 Blocks & after?
I was taught photography in 1961 whilst in the military. It was set in tablets of stone and very formulaic. Throughout life I've just stuck to the formula and produced photographs of record quality because the last thing the military wanted was artistic impression or individualism. 7BB has shown me that artistic impression is not only allowed but encouraged and I can now be individualistic because I'm in charge...it's my picture!
What is the course worth to you?
Financially, nothing. However, a fresh perspective could be said to be everything... a new world even.
Would you recommend The 7 Blocks?
Yup! The mind works best when it's been opened.
Tell us about your achievements (Published / sold / 100s of likes etc.):
Nope! 'Fraid I don't go in for that sort of photography. I don't care what anyone else thinks.
Anything else you'd like to say?
Thanx a lot Mike. Worth every penny to me.
Ivan Grange