Zurich - 2 Day Photography Masterclass
Saturday 22nd & Sunday 23rd April 2017
Where
Pfäffikon (ZH) is about 20 minutes from Zurich on the shore of lake Pfäffikersee and is easy to reach on public transport - especially train.
The lake has picturesque views with reed beds, old wooden docks and snow capped mountains in the distance. See gallery below.
Zurich has a history dating back to Roman times and with it's old churches, squares and colourful Guild Houses is a fantastic photo opportunity for any photographer.
You can get direct flights to Zurich from all over the world so it's easy to get to.
Accommodation
Accommodation is not included because everyone will have different needs. There's a list of Hotels and B&Bs in Zurich and Pfäffikon on the Places to stay page.
What are we doing?
We'll be exploring what is meant by 'good' and 'bad' photos, doing some exciting creativity exercises and some feedback on your images. Oh yes - nearly forgot, we'll be taking lots of photos too!
Download itinerary for all the details.
Who's it for?
B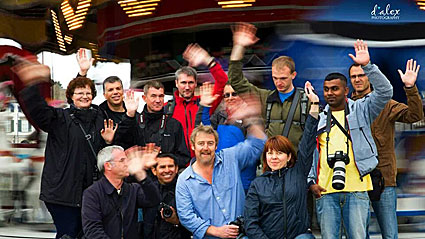 oth Masterclass and Workshop are suitable for beginners, enthusiast and advanced photographers looking to expand their creativity and thinking. You don't have to have a DSLR, but a camera with interchangeable lenses will help in some situations.
It is not about gadgets, tech or camera menus. To ensure everyone understands the basics so we can hit the ground running I'll give you a bit of homework and an itinerary / schedule when you book.
What will I learn? is a valid question.
Weather
Whatever the weather there are always images to be captured. Bring waterproof clothing, a clear plastic bag and elastic band for your camera and an umbrella is also a good idea too.
Booking Deadline
We need a minimum of 7 bookings by 1st March 2017 for the workshop to go ahead. In the unlikely event of cancellation you will be refunded in full.
Please do not arrange hotels or flights until we confirm on 1st March 2017.
Request a Call Back
Zurich 2 Day Photography Masterclass £390.00
22nd - 23rd April 2017
Only 10 places available - Gift Voucher included in your info pack download
A back up download link will be emailed to you
When full, our cart will tell you and won't take your booking
Images from Zurich masterclasses
Some homework before you come
The Workshop Prep page has a few specially chosen videos for you to watch to ensure we go straight to work and everyone gets the most out of our location and the training. If we all have a basic understanding of camera controls it helps everyone get the most out of the photo training because we won't waste time on things that could have been looked into beforehand.
For example. If someone doesn't know what is meant by 'aperture' or 'ISO' and they don't know where to find it, I either have to spend time explaining and searching for it in their menus and settings whilst other participants stand around and wait, or I have to leave that person not knowing what we're talking about and consequently they miss out.
You don't need to be an expert - you just need a basic understanding of what I'm talking about.
Mike Browne Photo Workshops on

(all images by participants)