| | |
| --- | --- |
| Well worth the price as it has opened my eyes | 16th Jun 2018 |
Google review:
I completed the 7BB course a couple of months ago. I am still taking in and getting to grips with all of the information that Mike has provided. I ummed and ahhed about spending the money on it and it was sometime before I spent my poor old pensioners cash on it. We gave up eating for a month (no not really).
I found it to be well worth the price as it has opened my eyes to a whole new way of taking pictures. I am more confident about the results and am enjoying my photographyy far more. I have no aspirations to be a professsional photographer or even just to sell the odd picture. They are all for my enjoyment and Mike has increased that 10 fold.
All delivered in the usual informal manner and this makes learning a pleasure. A big thank you to all the team.
David Brown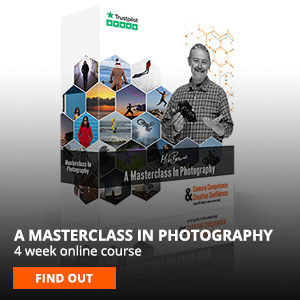 .