| | |
| --- | --- |
| Piers photography exhibition to mark British Tourism Week | 13th Mar 2011 |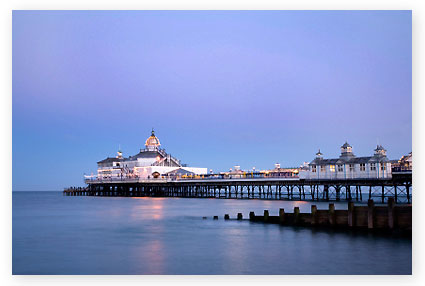 A new photography exhibition focusing on UK piers is to be displayed on Saltburn Pier.

The Time and Tide exhibition will include 54 panoramic images, with one for each of the British piers.
The exhibition has been created by artist Lawrence George Giles, who has selected his best shots from a collection of over 10,000 taken in the last three years.

The pictures document the social interaction that takes place on and around the piers. Giles spent several hours at each pier, taking up to 1,000 pictures. He then placed selected pictures together to create large 'timescape' shots.

Salburn Pier will act as a temporary outdoor art gallery for the exhibition, which will run for six weeks from 12 March as part of British Tourism Week's 'Party on the Pier' events celebrating piers and their heritage. Photographs from the Saltburn Photography Society of Saltburn Pier and other piers will also be shown on 12 and 13 March.

Cabinet Member for Culture, Leisure and Tourism, Councillor Sheelagh Clarke, said, "This is a wonderful opportunity for residents and visitors to see one of the jewels in our crown transformed into a spectacular outdoor exhibition.

"To see the collection of images of the country's remaining piers together at the same time will be fantastic and a great way to celebrate tourism," she added.