Mike Browne Photography Course Reviews
from our lovely students - photographers just like you...
---
My time with Mike helped refresh my approach to achieving the images I see in my mind's eye. I really appreciated his patience & support in walking through the image construction process with me. I particularly valued his tips on the detailed interpretation and use of histogram information in ensuring desired results.
Peter Torokfalvy
I certainly understand the controls on my camera so much better than before Ultimate Beginners Course and the inner relationships of the big three. Starting out with manual mode is a brilliant approach as it really helps you understand how everything works.
Jeff Gilbreath
Ultimate Beginners Course has good supporting documentation which you can print and take with you - just to refresh your memory.
Jon Britton
7 Building Blocks has made me think my photography through and I have more confidence shooting in manual.
Kerry Hine
I feel this photography course it is value for money. It certainly helped me feel more organised and confident with my camera and gave me the motivation I needed to just "get out there and have a go".
Elizabeth Jay
I like the non judgemental tone of the course and Mike's enthusiasm and gentle pushing to achieve the part of the course. I considered myself and experienced photographer before the course, now I consider myself a confident photographer.
Nikki Biddle
I cannot tell you how well pleased we both are with the way and tact Mike uses in his videos. It's like he is right there in our living room talking to us about photography.
Mark and Yuk Mei Bjorndal
I have been taking pictures for the last 50 years and been doing ok. But after having learned Mike's 7 Blocks, I finally, after so many years, realised what I had been missing to take really good pictures.
Hans J. Roding Andersen
I really liked the format of 7 Building Blocks. The mix of text, videos and worksheets each complemented the other. I also appreciated the summary videos at the end - these brought everything together and by this time I was able to see how the ideas had developed over the weeks.
Derek Denby
On the Lanzarote workshop I've spent a wonderful time with a great professional and I'll probably schedule another workshop with Mike...
Patrick Louman
Yes, I think the course is good value for money. Initially it seems expensive but after gaining some real insights into exposure, depth of field, composition, etc. etc. my images must and will be better.
Paul Gunn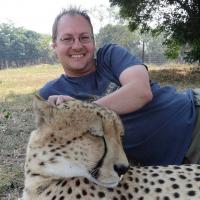 I loved the relaxed Lanzarote workshop atmosphere, the banter, the informal way in which knowledge is imparted and interacting with fellow photographers for nearly a week really got the creative juices flowing.
Cyril Sieberhagen
I am using manual mode exclusively. I feel I am getting more in control. I need to practice more. I know I have a lot more to learn especially composition.
Gary Oliver
Ultimate Beginners Course is taught in a simple, friendly and effective way. Lots on the worksheets and the tasks move in a logical format. Already there are improvements that can be seen and I was controlling the camera in a way I haven't before.
Mike Jenner
Ultimate Beginners Course is bargain of the century with all the knowledge that you're given - in a way that is easy to understand and not overly technical. Plus the way it's delivered in bite size chunks stops you from being overwhelmed with information.
Daryl Meredith
You teach in such a way that after you finish a lesson you want to put everything into practise and has you look forward to the next lesson. I was actually disappointed after the last lesson, thinking I had nothing to look forward too the next week. I want to carry on learning.
Chris Boneham
I would highly recommend the Ultimate Beginners Course to anyone that is starting out and wants a logical sequence of how to move forward taking beautiful photos they can be proud of.
Stephen Woodburn
I almost didn't take the Beginner course, but am so glad I did. My photos improved immediately, and more importantly I feel I know how to actually practice to become a better photographer. I appreciate how organized the course is, the printouts are great. Very useful reference.
Beverly W Del Giudice
7 Steps to Perfect Pictures has made my work time quicker, and not so frustrating to do. Much more happier with my pictures, and that I actually know what to do and what the tools can do - this saves me from a lot of frustration.
Øyvind Wendelbo
I had a basic understanding of the 'technical' aspects of photography and camera settings, but the Ultimate Beginners Course has given me a much greater understanding of the 'creative' side of photography.
Peter Reid
Since Ultimate Beginners Course I have completely moved away from the auto settings and now shoot in both manual and semi-auto modes putting me in control of my photography.
Martin Playle
Before taking this Ultimate Beginners Course I would spend too much time fumbling with settings, often unsure as to where to start and usually miss the shot...
Andy Dean
Mike's Ultimate Beginners Course filled all the gaps left from the college courses, I'm still practicing both the exercises and the suggested photo shoots to really lock it all in place in my brain and make it second nature.
Mike McGrail
This course is very much worth the money because of the way you teach it. You're right about looking around YouTube and trying to figure it out on my own, with all the video out there it would have taking me a lifetime to figure this all out.
Michael Maloney
Before the Ultimate Beginners Course I never moved out of auto. Now I have just done a photo shoot for my daughter all in manual mode and it didn't seem daunting at all. I can't say a big enough thank you!!
Christine Wallwork
I have just received a certificate for finishing the Ultimate Beginners Course on Photography from Mike Browne in England so I am giving a few words about the course.
It's precise, to the point and detailed. It will teach you very quickly how to be proper photography if you want it!
Lou
Absolutely worth every penny! Before the Ultimate Beginners Course I was an absolute beginner and knew nothing about photography (other than point and shoot in auto mode). Now, after the beginners photography course I understand so much more about exposure, composition and lighting and no longer have to shoot in auto mode.
Carolyn
There are two main things I got from 7 Building Blocks: 1. Settings don't create a picture - a picture gives the settings. 2. Camera doesn't take the picture - you take the picture.
Øystein Thorsen
I definitely recommend this beginners photography course - learn how to use your camera, even if you have owned it for a while. It is eye opening, literally.
Rod Matthews
If you want to do more with your photographs and learn the basics of lightroom 7 Steps to Perfect Pictures is perfect. Thanks for a great course!
Danny Hill
This beginners photography course has improved my knowledge of photography and the limitations of a camera irrespective of price or sophistication. I know the reasons why I take poor to mediocre photographs, all that's left to do is practice, practice practice!
Ian Kane
Credit has to go to Mike for his down to earth method of teaching. It is very much an enthusiastic user explaining how it can help rather than a software engineer trying to explain how it works.
David Plant
Before the Ultimate Beginners Course I didn't have any sort of system, now after, I can look and think a lot better about what I am doing when I take my camera in the hand.
Colin Daulby
Mike is an awesome teacher. He provides a non-pretentious environment for learning that allows one to relax, have fun and learn. His structured approach for teaching photography is easy to follow and fun.
Marlon Davey
Really the folder tree was a great start, knowing that my photos would end up where I want them. Then key words, something that I had never paid any importance to, a very different story now.
Anthony Hollick
I now have a much better workflow system than I did thanks to a more ruthless first edit and the use of Lightroom tools of which I was only vaguely aware.
Geoff
I would say that if you have a sense of adventure, are flexible with what will happen, don't expect 5* luxury, want to be well away from the crowds and be in the company of fantastic guides and like minded people then what are you waiting for......?? Get signed up!
Robin Millett
I now approach every day looking at the world with a photographers eye. My enthusiasm has infected my wife, she is now a keen photographer too and eager to learn new skills to take her camera out of auto mode.
Joe
I am a nature and landscape kind of photographer and I am now getting better photos in terms of composition and colour/exposure. I have posted several photos on the Ultimate Beginners Course facebook page and have even felt confident to post one onto the "Digital Photography: Photo contest group" where I have received some good feedback.
Richard Palmer
It's been a blast - great company, fantastic atmosphere and an amazing country. Mike and Simon have a real gift for sharing their knowledge.
Bartosz
Definitely would recommend the course, after having done the Ultimate Beginners Course first, they both go together like a hand in a glove!!
Paul Drew
The Ultimate Beginners Course has helped me understand how to visualise a scene and use the settings on my camera to obtain the effects I want to create.
Jim Graves