Mike Browne Photography Course Reviews
from our lovely students - photographers just like you...
---

- Reviewed on Google -
This course was fantastic and just what I was looking for.
Now, I am more relaxed when taking a photo. I realized that there are some things to take care of. I don't feel "guilty" any more taking a photo of the same place, looking for different approaches.
Rafael Hermida
Yes, I would recommend the day to anyone. Great day for anyone who, like me, is a little shy of taking photos in public places.
Andy Hendry
The exposure examples ("camera gets it wrong!") were really helpful to move from some rather grey photos to better ones. The shutter speed examples enabled me to get some better examples of flowing water. All together this has put me more in control of my rather complicated camera.
Paul Roper
I was concerned that there might be a large number of camera geeks and I would have felt intimidated but Mike emphasized the title of the course and the paramount importance of the photographer.
Patricia Weir
A light bulb moment was hearing Mike's advice that we should pre-visualise the photo we want the camera to take, not just let the camera take the photo...
Chris Stratford
CDTP is a thought provoking exercise that gets you looking at subjects in a different way. Light, shadows, reflections and different angles all now play a more important part in taking photos. Certainly makes you think more before you press the shutter.
Roy Adams
Have a better idea what i'm doing rather than just hoping; Looking at complete picture rather than just the main feature; Understanding more about camera; Taking photos at different angles i.e eye level....
Jane Tweddell
What a difference 7 Steps to Workflow Mastery course has made! I now have a full understanding of the lightroom library system and am really enjoying using Lightroom. I did think I had a reasonable image filing/folder numbering system on my PC and a suitable backup process, but by using Mike's new methods, those processes have been greatly improved too.
Peter Reid
The ultimate beginners course is definitely value for money. I bet I watched literally dozens of videos on Youtube for free before signing up, and although they were always very informative, and often useful, the more structured learning techniques used in the course worked far better for me personally.
Paul Ferns
At Camera's Don't Take Pictures in Winchester no question was too elementary, no experience too mundane. At the end of the day, I was freshly invigorated and committed to my photography.
Pat Terry
I have completed a number of online courses through Mike's company but the opportunity to discuss things and to approach Mike and others for helpful hints or answering questions really helps build confidence.
Debbie McGlashan
Cameras Don't Take Pictures was a very useful and enjoyable workshop, probably for those who are not complete beginners but have at least had a go at making better and more interesting pictures.
Lazar Der Gregorian
Cameras Don't Take Pictures was an informative and fun day. If you really listen there are loads of tips to improve your photography.
Keith Blackaller
Mike is a born communicator who manages to convey insights and enthusiasm in a transparant delivery style, with examples of his photography that inspire and amaze
David Jerome
Before taking this photography course I was more snapper than photographer. Occasionally I'd surprise myself and get a nice photo and put it down to dumb luck. Now I find myself more in charge of the final outcome when I press that shutter release.
Anthony Hodgkin
It was very out of my comfort zone to share, as I feel so novice, but it was a very simple shot I really liked. That was actually huge for me...just sharing something.
Lisa Young
Learning about exposure control will make a great difference to my photography. We also learnt about focal length and composition, which were important elements to taking better photographs.
Elizabeth Holgate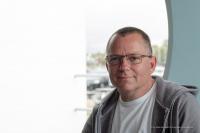 Great content on both the online workshops and 1 day course. I would urge anyone thinking about significant up to do it. You will gain so much more understanding of photography. Well done Mike.
Stuart Maxwell
121 photography training was an excellent day. Owing to poor memory I am probably an unusual client, and was concerned that the day would leave me perplexed (as have other well meaning instructors), but Mike was very reactive to my wishes and it all went very well.
Paul Martin
My initial thoughts were that the course was a bit expensive for a collection of videos, much like many available free on the internet but going through the week 8 videos I realised just how much information I had picked up due to the structured nature of 7 Blocks.
Tony Grainger
My time with Mike helped refresh my approach to achieving the images I see in my mind's eye. I really appreciated his patience & support in walking through the image construction process with me. I particularly valued his tips on the detailed interpretation and use of histogram information in ensuring desired results.
Peter Torokfalvy
I certainly understand the controls on my camera so much better than before Ultimate Beginners Course and the inner relationships of the big three. Starting out with manual mode is a brilliant approach as it really helps you understand how everything works.
Jeff Gilbreath
Ultimate Beginners Course has good supporting documentation which you can print and take with you - just to refresh your memory.
Jon Britton
7 Building Blocks has made me think my photography through and I have more confidence shooting in manual.
Kerry Hine
I feel this photography course it is value for money. It certainly helped me feel more organised and confident with my camera and gave me the motivation I needed to just "get out there and have a go".
Elizabeth Jay