| | |
| --- | --- |
| Sony releases two DSLR cameras for great hassle-free photography | 10th Sep 2009 |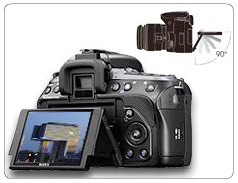 Two new powerful but easy-to-use DSLR cameras have been released by Sony.

The A500 and A550 models offer superior image quality and improved Live View shooting features.
Though megapixels are not the be all and end all of digital photography, the A500 comes with a 12.3 megapixel sensor while the A550 offers a whopping 14.2 megapixel sensor, both from Exmor.

Sony says these sensors are the 'heart' of the cameras, providing users with vibrant colours and low noise in their images.

Both cameras also feature enhanced BIONZ processors facilitating low-noise images up to ISO 12800.

Quick AF Live View allows users to capture fast-moving action and the cameras also come with face detection, aiding beautiful portrait photos. The BIONZ facilitates action photography with precise autofocus.

For users who want more control over the focus of their camera, there is also a Manual Focus Check Live view mode and a 7x/14x zoom function.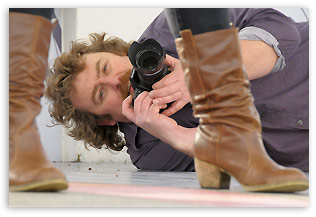 The A500 features a clear, high contrast 3.0-type Clear Photo LCD Plus screen, while the A550 has a 3.0 inch Xtra Fine LCD, which offers 'class leading colour, contrast and details'.
These screens tilt and flip to allow images to be reviewed at angles - but more importantly you can use them with the live view function when trying for shots from ground level or holding the camera about your head.
I wish all DSLRs had flip out screens because personally I've had enough of grinding my face into the ground trying for a low angle shot - like in this shoot for DSLR User magazine. Maybe you enjoy it ...!
Don't forget - no matter how great the camera's features are it's not the camera that makes great pictures. It's the photographer.
You wouldn't expect to see a great car like an Aston Martin drifting sideways round a track without a driver would you - and it's the same with photography.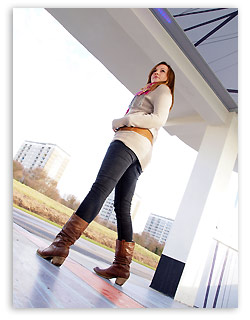 So why not invest in one of our Ultimate Beginners Course or a One to One photography day to get you up to speed with your camera?
And so you know what I was doing laying on the ground - here's the shot I was taking!