| | |
| --- | --- |
| Autumn photography competition launched by Shiny Shiny | 26th Oct 2011 |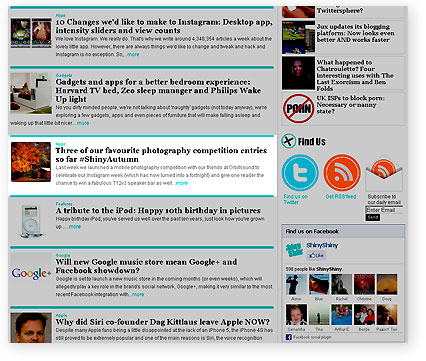 The brief spell of warmth that graced us with its presence last month is all but a distant memory as autumn has well and truly taken hold. So no'w a good time to improve your skills with our photography videos and enter a couple of competitions.
To celebrate the crisp chill in the air and the changing colours in our parks, one organisation is inviting amateur photographers to take part in an autumn-themed photography competition.
Shiny Shiny
is inviting people to take a photo with an autumnal theme and share it on Twitter with the hash tag ShinyAutumn. In doing so, entrants will stand a chance of winning technology treats like the T12v3 speaker bar and a number of phone accessories.
The winning images will offer something original and inspiring to their viewers. A total of 20 of the best pictures will be selected from these to create an Instagram photography magazine in the form of a digital publication as well as a paid-for printed version.
Anyone interested in the competition can send in as many pictures as they like. It can be edited with an Instagram filer if desired, or simply left as is. It needs to be uploaded onto Twitter to allow the images to be collated and the winners chosen.
The event will close on 1 November 2011 at 5pm and in choosing the best pictures the judges will keep in mind visual appeal, originality and the appropriateness to the autumn theme.
Double your chances
of winning - enter your images to our own Autumn Photography Competition as well.