| | |
| --- | --- |
| Samsung to launch interesting hybrid camera | 29th Dec 2009 |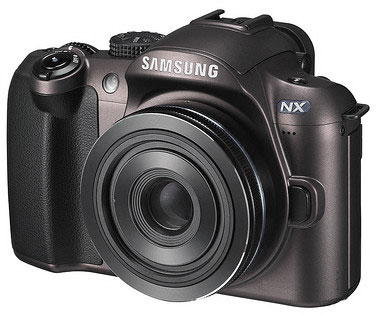 Samsung is launching a new-style camera that is both compact and offers SLR-style attributes.

Although most people agree that pictures taken with a digital SLR camera are of grater quality than those taken with a standard point and shoot camera, they would also agree that DLSRs can be bulky.

In an attempt to solve this problem, Samsung has developed a new hybrid camera which offers the best of both worlds.

The Samsung NX10 is the soon to be released, offering a camera that is much smaller than a standard SLR, but that offers SLR-level quality.

The camera achieves this through the use of a SLR sensor, but does not include the single lens reflex (which is what SLR stands for).

As well as the sensor, the camera also offers 14.6 megapixels of high-resolution image quality and you could say that it is more similar to the Micro Four-Thirds format of camera.

However, the main difference between the NX10 and the Four-Thirds format is that the camera lenses you buy for this camera cannot be used in other cameras.

On the plus side it comes complete with an 18-55mm camera lens and is quick, taking as many as 7 frames per second.
If you'd like to know how to get the best from this or any other camera - take a look at our Masterclass in Photography and downloadable courses. It's not just owning a great camera which makes for great images - it's knowing how to use it.
Imagine you've been driving an average family car for the last ten years and you fancy a go at rally driving so you buy a Subaru Impreza WRX Turbo. But if you don't know how to power drift the car or control the cornering on loose gravel you're not going to make it any better than in your old Ford Mondeo!