| | |
| --- | --- |
| Ground breaking Polaroid collection under the hammer | 14th Jun 2010 |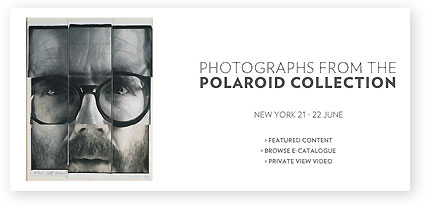 An auction of early Polaroid images later this month will feature rare, celebrated works of landscape photographer Ansel Adams.

The collection of almost 1,000 Polaroid images, which also features the work of other big names in 20th-century photography, are being offered as part of a bankruptcy court-approved sale in New York.

The prints are being sold by PBE Corp., a previous owner of the Polaroid brand, at an auction in Sotheby's.
Among the images up for grabs is Ansel Adams black-and-white photograph of the Bridalveil waterfall. It is expected to fetch in the region of $100,000.

Adams was hired by the inventor of the Polaroid camera, Edwin H. Land, in 1949 and worked with him for 35 years. During this time he produced some of the most talked about American landscape shots. He also involved other well-known and up-and-coming photographers of the time.

Under the Artist Support Program introduced by Polaroid, artists were given cameras and film in exchange for a selection of their images.

The photographs at Sotheby's are the cream of the stored collection of 16,000 photographs taken during that period. The largest number of works belongs to Adams - about 400 Polaroid and non-Polaroid images.

Sotheby's will exhibit the 1,000 photographs for six days before the sale on 21 and 22 June.