| | |
| --- | --- |
| DSLR camera sales return Pentax to profit | 18th May 2010 |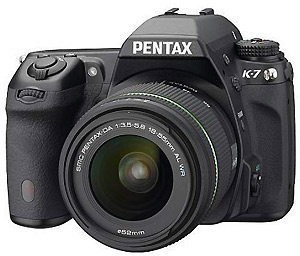 Japanese camera giant, Pentax, has managed to turn an operating loss into a 1,331 million yen profit in the space of just one year.

Sales of the brand's DSLR cameras rose substantially in the three months to 31 March, proving crucial to the company's turn-around in fortunes.

The rise can be partially attributed to the growing popularity of digital SLR cameras among photography students and those studying the growing number of photography courses available. Pentax's range of affordable and entry level DLSRs has proven particularly profitable.

A spokesman for Hoya, Pentax's owner, said, "In the digital camera area, the number of single-lens reflex cameras sold sharply increased from the previous year, and overall sales rose despite fierce price competition with other companies."

"As a result, sales for the quarter in this segment stood at 25,920 million yen."

The spokesman added, "As for operating income and loss, the effects of cost cutting, achieved via reorganisation during the previous year, produced an operating profit of 1,331 million yen, showing a significant improvement in profitability compared to a huge operating loss for the same quarter one year ago."

The Pentax business segment also includes interchangeable lenses and expands into professional products such as endoscopes.

The company ­ promising an exciting year ahead ­ is preparing to launch its 645D medium-format digital camera onto the Japanese market and soon after into the UK.