| | |
| --- | --- |
| Great photography books from the past year | 5th Jan 2010 |
Although Christmas has past, it's never too late to buy a book of photographs for the budding photographer in your family, or a friend who has started a photography course.

As digital photography continues to open more and more people up to the wonders of photography as an art from, photography books are finding their way on to a greater number of coffee tables than ever. Here are some of the best of the year.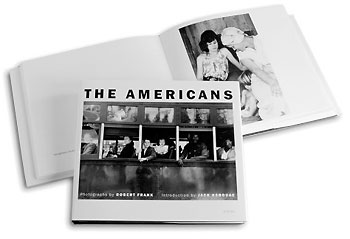 One of the very best is the book to accompany Robert Frank's major American tour to celebrate the 50th anniversary of the publication of The Americans.
The new book, Looking In: Robert Frank's The Americans, comes complete with letters written to icons like Jack Karouac and Walker Evans, along with a fascinating look into the world of photography for anyone interested in the past and present of the art form.

Irving Penn's Small Trades is another fantastic book, owed to the photographer who died in October. Although he was most famous for fashion photography, he started his Small Trades project of photographing everyday subjects such as sales assistants and plumbers, in 1950.

England was also the subject of two brilliant books last year: Simon Roberts' We English and Chris Steele-Perkins' My England. Both offer an intriguing insight into English life, the former concentrating on landscape, the latter on documentary style portraits of life over the past forty years.
If you know someone who's inspired by the great photographers of our time the very best New Year present would be a One-to-One Photography course - which comes with our Beginners Photography Course free of charge. Gift vouchers are available to buy from the site and the recipient can call in to arrange their dates themselves.