| | |
| --- | --- |
| Apple searches for photography software expert | 4th Feb 2011 |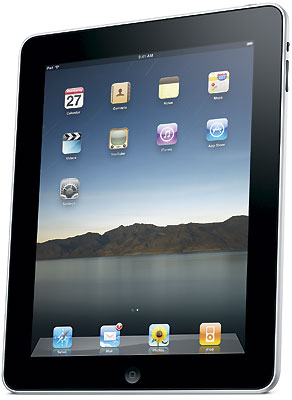 I don't know if any of our photography videos subscribers, downloadable course clients or news subscribers are programmers - if so this one might be just right for you.
Apple's digital photography department has advertised for an iOS Photography Software Engineer to develop photography applications for the Mac and iPad.

The advertisement has sparked further rumours that a camera, or possibly two cameras, will be included in future generations of the iPad. The job will be based in Cupertino, California and the new employee will be expected to help the existing photography team to render and edit text and create html so that photography content can be viewed and published.

There have been reports this week that an iPad 2 was spotted at the launch of News Corp's new iPad newspaper, The Daily. No-one was able to get a photograph of the alleged next-generation iPad but an eye-witness said the tablet had a front-facing camera at the top edge of the screen. This would allow iPad users to engage in video phone calls and online face-to-face chat.

There have also been rumours that the next iPad will have a back-facing camera for photography. Speculation from enthusiasts online suggests this could be a 3 megapixel camera and possibly have video capabilities. Apple is also reportedly working on making the iPad 2 - which could be released as soon as this April - thinner.