| | |
| --- | --- |
| Redefinition of photography on cards, says Nikon | 15th Jul 2010 |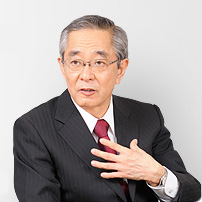 Nikon President Makoto Kimura has hinted that the company plans to launch a mirrorless camera system which would demand a 'redefinition of photography.'

In an recent interview with Japanese trade publication Pen News Weekly, Kimura was asked if Nikon planned to launch its own compact camera system as competitors Sony, Panasonic and Olympus have done.
He replied that, whilst manufacturers of new camera systems 'may intend to take a share of the DSLR market, Nikon intends to retain its 'top position' in the DSLR category.' He also said that his company intended to create an 'entirely new domain.'

Kimura went on to say, "It would be a camera that may take photos of the world that the traditional SLR cannot reach.

"Nowadays digital cameras take movies, performance of cameraphones is rapidly advancing and demand for simple movie cameras for uploading video on the internet is on the rise. Redefinition of photography may become necessary," he added.

In related news, Nikon has announced that its 33rd annual international digital photo competition will be open for entries from 1 September 2010. Interested parties can go online to submit up to two images to either of the two categories - one with the theme 'Energy' and the other an un-themed category.

The overall winner will be awarded the company's D3S digital SLR with two lenses, with category winners receiving a D300S with flashgun and lenses. The contest runs until 30 November 2010.
If entering more competitions like this is something which interests you - but maybe you're thinking "I wouldn't stand a chance", now could be a great time to come on a One-to-One photography course and really get to grips with your camera and what you can achieve.