| | |
| --- | --- |
| Nikon launches new COOLPIX P300 compact camera | 15th Feb 2011 |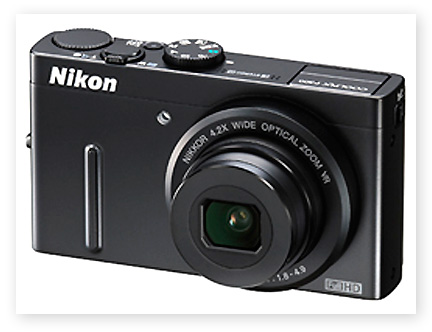 Whether you're a DSLR or compact camera user our photography videos will help you take better photos by understanding how to use light, focal length and composition.
And now could be a great time to subscribe because Nikon has added a new camera to its COOLPIX Performance range, bringing added features and functionality.

The COOLPIX P300, available in black only, is a brand new camera for the P-series. Commenting on its release, Sander van Velzen, Product Manager for Consumer Products at Nikon Europe, said the camera is aimed at "discerning photographers".

He commented, "Not only does it look good, but the newly developed super bright f/1.8, 24mm wide angle zoom lens produces stunning, true-to-life images with outstanding resolution and detail."

Features of the camera include a 3-inch monitor, shutter priority, aperture priority and manual control.
The Nikon Coolpix P300 is also able to take up to eight frames per second, a feature which can be used for montage shots or for capturing moving objects. HD video and stereo sound audio recording is also available, including zoom and autofocus, and users can still take photos whilst they are filming.

At the camera's London launch, a spokesperson for Nikon said the camera should appeal to amateur enthusiasts as well as professional photographers looking for a high-end camera which can easily be carried in their kit bag. The COOLPIX P300 will be available to buy from mid-March and will cost £299.99.
Follow us on Facebook, Flickr and Twitter using the links at the bottom of the page...