| | |
| --- | --- |
| Nikon P7000 offers high-end photography to amateurs | 20th Sep 2010 |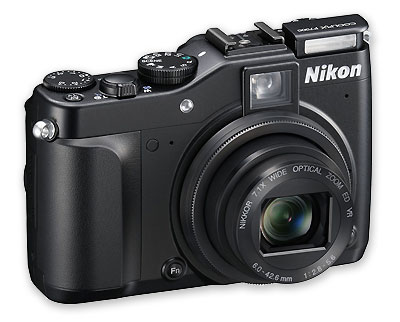 Due for release on 23 September, the Nikon Coolpix P7000 is an advanced bridge camera, offering the high quality imagery of an SLR camera with the ease of a digital camera.

The new model, which is 'stuffed with funky gadgets,' boasts a 10MP 1/1.7″ sensor and has a focal length starting at a wide 28mm and extending to 200mm. It offers EXPEED C2image processing that gives superior low lighting performance and movie recording.

The ISO on the camera can be set between 100 and 3,200, alongside priority modes for aperture control and shutter speed and 18 scene modes.

The P7000 also features a bracketing function, which can take a series of pictures with slightly different exposure values, allowing the photographer to then select the best image to keep.

The Nikon P7000 also offers a D-lighting mode which can step in automatically if the user is struggling to find the right setting and can make shots look more natural even in tough lighting conditions.

The camera can shoot HD video clips, which you can then play back straight to your TV or other HD display via the HDMI cable. It also lets you record stereo sound and make the smallest changes to picture details and settings
Don't forget - no matter how great the camera is, it's still the photographer's knowledge of light, composition and how to use the lens at the root of amazing images. Embarking on our friendly, Ultimate Beginners Course will have you taking the pictures you always hoped for.
A One to One photography course offers exceptional value because everything you do is relevant to you. You won't be either left behind or bored whilst the instructor addresses things you don't want to know about.
Comments
No posts yet, please be the first!