| | |
| --- | --- |
| Underwater photography course and competition launched | 30th Mar 2009 |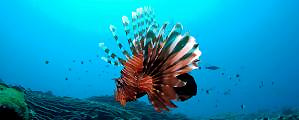 The British Sub-Aqua Club (BSAC) has launched its 2009 photography competition, which it is launching at the same time as a new underwater photography course, to help budding photographers improve in time for next year's competition.

The competition is being run between March and November 2009 and entries to some categories are specifically for 'newcomers' i.e. members who have not previously won a prize or sold work.

Each months the panel of judges will select three or four photographs under each of the three categories, 'BSAC diving,' 'open newcomer' and 'open'. Prizes will include framed copies of the winning picture and diving holidays to destinations such as the Seychelles and the Red Sea.

The new BSAC photography course, which is a new offering from the BSAC, is aimed at qualified divers who use compact digital cameras with waterproof housing to take pictures underwater. The course can be taken over the space of one day or over several sessions and has been developed by the National Diving Committee's Diver Training Group.

Any qualified instructor is able to teach the course, which can be carried out in sheltered water or in the pool to enable people to learn all year round.