| | |
| --- | --- |
| Garden photographer of the year exhibition at Kew Gardens | 28th May 2009 |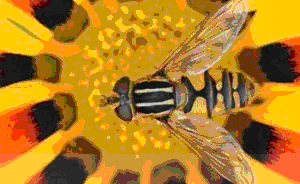 Kew Gardens, in London, is hosting the second annual special exhibition of more than 100 images from the International Garden Photographer of the Year competition.

The exhibition will display the images outdoors, in a garden setting near the Pagoda and the Pavilion Restaurant and will take place throughout the entire summer, from 22 May until 3 September 2009, giving photography enthusiasts many chances to visit the exhibition.

The display features, as referred to in the event's press release, 'outstanding and inspiration images' which are made especially for viewing outside.
The Royal Botanic Gardens at Kew are the perfect setting for the exhibition as the venue is a favourite place to visit for many gardening and plant enthusiasts. The images themselves will be mounted on curved boards set upon a lawn surrounded in trees.

The exhibition includes specially printed images from the winners and finalists of the competition which will also be available for purchase as a book, the International Garden Photographer of the Year Collection. The book also includes any commended images that did not make it to the final judgment stage.

The book is available to buy from the Kew Gardens Victoria Plaza shop and from all major bookstores.

If you'd like to learn how to take incredible photos of gardens and nature in general, consider our great value Masterclass in Photography or one to one photography training courses.