Photography News
For photographers everywhere
Reflection Photo Contest
Winner: Tom Lee
The Power of a Smile competition winner photo critique.
Winner: Brian Graney
House by the cliff with tagbanua tribe
A day with the Calamian Tagbanua
A story behind how I met Mike.

productivity is morphine for creativity. It makes you feel like everything is okay, but deep down you know morphine doesn't fix insecurities...it hides them.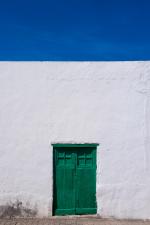 Having two different path between career and passion is quite a battle. But if it's possible to get a hold of, these two might be the best idea. Why?
Photographers who joined Simon Taplin and I on last year's Myanmar Travel Photography workshop were invited to submit images for consideration in the Myanmar Dreams exhibition at the Prestigious Ion Art Gallery in Singapore.
Pictured here my co tutor Simon Taplin and photographer Marie Carabin who flew from Switzerland to be part of this exciting event.
If you are fortunate enough that your skills as a photographer finds you in demand for work then you need to make sure you have liability insurance.
Sony has announced the judging panel for its 2013 World Photography Awards.
Sony have begun their search for the next generation of talented young photographers in this competition which is open to anyone 19 and under.
A striking image of the moon rising over Melbourne's dockyards has won the top prize in the annual David Malin Awards.
It is nearly impossible to ignore the impact of Instagram on Photography today.
BT the official communications services for the Olympic Games are running a photography competition
Jon Lowenstein - Anatomy of a Successful Grant Application:
Private security staff at the O2 arena are once again in trouble, over an apparent ignorance of the law regarding photographing the arena.
The Photographers' Gallery is the largest public gallery in London dedicated to photography. From the latest emerging talent, to historical archives and established artists - we are the place to see photography in all its forms.
Prizes are £5000 worth of photographic equipment in this years EEF Made in Britian's Awards.
The London Festival of Photography returns for its second year. Celebrating this time honoured genre, it's an exciting addition to the London social calendar.
View bug have just launched a competition all about capturing our feline friends
Results of the 2011 Scottish Nature Photography Awards Photographic Competition have been announced and the winner is Marcus Conway with his image of an otter.
In the run up to the 2012 Olympic Games photographers around the country are keen to take snaps of the build up.
The Sony World Photography Awards and World Photo London competitions are due to showcase the winners' images at the Embankment Galleries in London
A photography competition has been launched in Sheffield offering keen amateur photographers the chance to win some cash prizes.
Canon has announced details of its new EOS 5D Mark III camera on the 25th anniversary of the EOS System.
It appears that an interest in amateur photography is something of a royal pursuit, with the Duchess of Cambridge reported to have taken an interest.
Amateur photographers might want to consider using black and white images as their medium for a while in order to explore the alternative range of effects that the method can create.
The RSPB has announced a new photography competition, designed to encourage young people to appreciate their natural surroundings.
The winners of the inaugural National Geographic Traveller competition have been announced and the images are available to view in the magazine's upcoming issue.
A photography club in Hawick has highlighted the benefit of sharing images and discussing techniques with like-minded people.
Officials representing the London 2012 Olympic Games have reassured amateur photographers that they will be free to take their own camera equipment to the sporting events.
Canon has launched two new lenses in its EF range, providing amateur photographers and professionals with the world's first wide-angle fixed focal length lenses that also offer an image stabiliser.
Amateur photographers in West Oxfordshire have been encouraged to get involved in a local competition in order to keep their skills fresh.
The 2012 Amateur Photographer of the Year (APOY) event has now been announced, inviting photographers to hone their skills and pick up their cameras.
A photography competition focusing of capturing wildlife during winter is still running, giving budding photographers around another four weeks to enter.
A caravan is on offer as a prize in a recently announced photography competition organised by the Camping and Caravanning Club.
A photography competition has been launched in order to stimulate interest and support of football.
A photography competition has been launched to find an iconic image of Pendle Hill that can be put on display at a local retail store.
A photography competition has been launched in a bid to find the perfect collection of 12 images for a calendar.
A printing professional and a photography network are set to launch a bursary designed to bring new images to life in physical print.
An exhibition featuring excerpts from a collection of over 1,000 celebrity snapshots by Australian photographer Richard Simpkin is going on display at Liverpool's Open Eye Gallery.
A photography exhibition has been launched in London displaying the best music photography of the last year.
An amateur photographer has managed to capture some amazing images of the night sky using just his digital camera.
This months sees the SWPP (Society of Wedding and Portrait Photographers)hold their 2012 convention.
A Christmas-themed photography competition has been launched by the Red Cross, which aims to capture the work the charity does at this time of the year.
There is a healthy interest in amateur photography among residents of Leicestershire and Rutland, it would appear.
The deadline for entries to the Sony World Photography Awards is fast approaching and the organisers have issued a final call for entries in the run-up to the closing date of 4 January 2012.
An amateur photographer has reached a personal milestone and managed to take a new photograph everyday for 500 days.
The winter heats for the Wildfowl and Wetland Trust (WWT) Photography Competition 2011-2012 have now opened.
Amateur photographers have been invited to compete for a motorsports prize that should also help them further their photography skills.