| | |
| --- | --- |
| Photographers could face further National Trust restrictions | 4th Feb 2011 |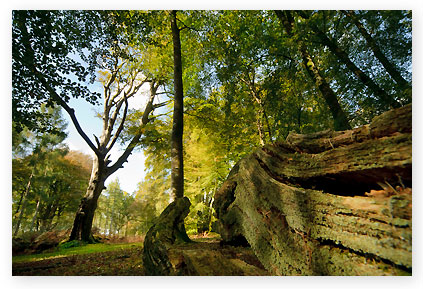 If the National Trust buys up tracts of woodland as part of the government's possible forest sale, photographers could face further restrictions on the images they can take within these areas.

The Trust has raised the idea of buying some of the publicly-owned forests, which include The New Forest, one of the most photogenic in the country.

A statement on the Trust's website reads, "The unforeseen plan to dispose of 'heritage forests' such as the Forest of Dean and the New Forest, has surprised and shocked many.
These much-cherished places have been in public hands for centuries, enjoyed by everyone for generation after generation.

"We are, as a matter of urgency, ready to enter a dialogue with all who care for them ­ local groups, NGOs, conservationists, other forest users and individuals - as to how their future can be preserved for future generations," added the statement.

Currently, visitors to National Trust gardens are permitted to take photographs for private use, but there are restrictions on the publication or selling of the images.

If the National Trust does buy the forests, these restrictions could be extended, thus making it harder for photographers to take images within these previously open areas.