| | |
| --- | --- |
| Win a Canon camera in autumn photography competition CLOSING 12 midnight 2nd December! | 2nd Dec 2010 |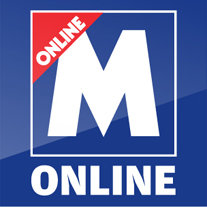 Freebie newspaper Metro has launched an online photography competition, giving amateur photographers all across the country the chance to enter their images of autumn.

Metro's Facebook Photography Competition, is a celebration of all things autumnal, from the leaves on the trees to the dark nights drawing in. The newspaper is calling for photographers to take pictures of autumnal scenes and upload them to its Facebook page, www.facebook.com/MetroUK, to be in with the chance of winning a Canon EOS1000D camera.

In order to enter, either go to the Facebook page or type Metro_Online in the Facebook search bar. The next step is to 'Like' the page and then upload as many photos as you want to the wall by midnight on 2 December 2010. Each photograph will be judged on its uniqueness, creativity and ability to celebrate autumn in cities all across the UK.

You can check out some existing entries on the Metro website, including those taken by Peckham Rye resident Will Patrick, who used his zoom function to snap some shots of London's squirrels in all their glory.

Patrick said, "I think these photos can really put a smile on the face of the much maligned Peckham community and it is a chance to showcase the Rye.

"The nicer side of Peckham is an inspiring distraction from the daily hurdles we face in inner city London and these photos promote the wildlife on show in SE22," he added
Although there is only a few hours before the closing date for this competition you can find extra help by signing up to our new photography video subscription service - the videos are really easy to understand and you can rapidly improve your photography.
Our half price launch offer has been extended until Christmas - first month is just £4.87 (standard price £9.75). Subscription can be for a long as you like, there are no cancellation charges if you change your mind... but we think you'll love it and won't want to live without it!
Comments
No posts yet, please be the first!