| | |
| --- | --- |
| Linda McCartney photography book to be released | 11th Apr 2011 |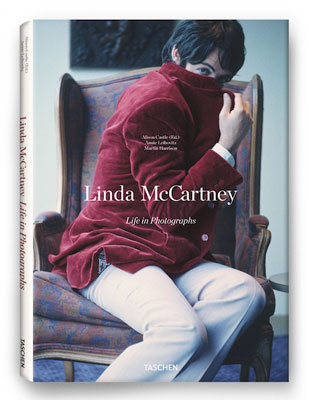 Photographic inspiration is certainly a feature of our photography videos and photography courses - but a new book of photographs taken by Linda McCartney is to go on sale later this month which will certainly fire your creative juices.

The 264-page photography book has been compiled with the help of Paul McCartney and his family. It includes images from an archive of over 200,000 shots taken by Linda McCartney and will feature a range of photos, from family snaps to studio sessions with musicians such as Stevie Wonder and Michael Jackson.

Linda McCartney was an admired and well-respected music photographer throughout the 1960s and photographed music legends such as Jimi Hendrix, Janis Joplin and The Who. She was the first woman to have her photograph featured on the cover of Rolling Stone. Linda and Paul McCartney married in 1969 after meeting at a press event for the Beatles. She died in 1998 from cancer at the age of 56.

Linda's book ­ Linda McCartney: Life in Photographs - is out on 20 April and is published by Taschen. It will retail at around £44.99 but a £650 collectors' edition will also be available, as well as two £1,500 art editions, limited to 125 copies each, which are numbered and signed by Paul McCartney.
Pre-orders can now be made via the Taschen website.