| | |
| --- | --- |
| Landscape exhibition features work from top UK photographers | 24th Jul 2009 |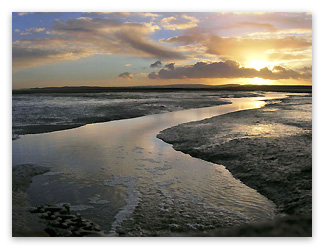 The new Master of Vision exhibition is a project launched by photographer Pete Bridgwood.
The award-winning photographer was looking to open a display of work from who he considers to be the top established and emerging landscape photographers of the moment.

After winning the Amateur Photographer of the Year Award in 2007 Bridgwood decided to launch his own exhibition in his own town of Southwell.
He explained, "the idea was to mount a major exhibition featuring the work of an established master landscape photographer and to invite some of the most talented emerging photographers to exhibit their work alongside that of a master.

His first move was to recruit Charlie Waite, who he considers the best landscape photographer currently working. He then invited emerging photographers Mark Gould, Jonathan Horrocks, Dav Thomas, Damien Demolder and Chris Upton to take part.

Bridgwood says that taking landscape photographs and making them unique is a real challenge. Our Masterclass in Photography can be helpful in learning techniques that can make images of regularly photographed locations stand out from the crowd.

Bridgwood says, "I would actively encourage landscape photographers to visit the most iconic locations because it can be extremely challenging to create something different. The more challenging it is, the more you learn."

The exhibition includes some 130 images and runs from 1 August to 31 August at Southwell Minster, Nottinghamshire.
This image is by Mike Browne - author of the 'Exposed' series of photography courses and one to one photography trainer