| | |
| --- | --- |
| Wedding photography winner announced | 3rd May 2011 |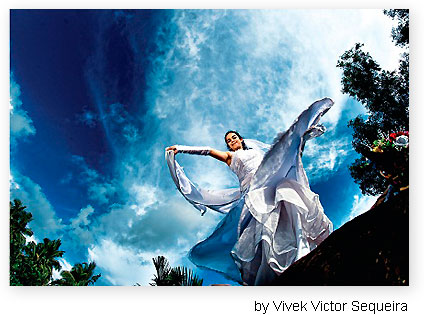 Vivek Victor Sequeira has been named as this year's Kodak Better Photography Wedding Photographer of the Year - one of the highest accolades in India's photography industry.

The award was made recently at the Hotel Juhu Novotel in Mumbai and Sequeira won a trophy as well as a cash prize.
The Kodak Better Photography Wedding Photographer of the Year contest, organised by Better Photography magazine, is now in its second year and has become one of India's biggest wedding photography competitions.

The competition for the 2010 title was launched in September last year and was open to participants throughout India.
It received more than 16,500 entries from 544 cities and towns across the country - an increase of in excess of 100 per cent since the previous year.

The photography contest has six categories - bridal portraiture, couple portraiture, family and friends, behind the scenes, emotions and a photo series focusing on a single wedding - as well as the overall Wedding Photographer of the Year award.

After being shortlisted, the six finalists eventually had to photograph a mock wedding and their shots were judged by well-known Indian wedding photographer Prakash Tilokan.

Madhavan Pillai, Editor, Better Photography, said, "Amongst all the genres of photography, wedding photography stands out as amongst the most challenging and the most self-satisfying. It is a tough job because not a single moment can be missed and the photographer often works under many, many constraints. It takes an all-round photographer."