| | |
| --- | --- |
| Kew Gardens photography exhibition opens | 26th Apr 2010 |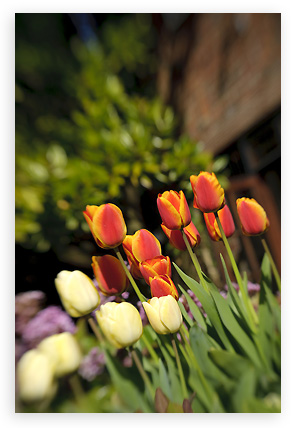 A new photography exhibition is set to open in Kew Gardens in May, celebrating garden and nature photography of the highest calibre.

The International Garden Photographer of the Year exhibition will also tour around the country offering everyone the opportunity to see the gorgeous pictures up close.

The show will include over 100 large prints that are sure to wow the crowds and the plant and flower lovers at Kew Gardens. The gardens themselves are an inspiring place for any budding photographer and a great place to take snaps for anyone taking a photography course.

There are seven categories for the images: garden views, plant portraits, wildlife in the garden, wildflowers, people in the garden, four seasons, and trees.

The Kew Gardens website invites people to come and enjoy the photographs alongside the collections of British and exotic plants in its gardens and greenhouses.
The site says, "Admire the photographic skill, composition, stunning colours and wonderful garden shots all displayed in an outdoor gallery located near the Shirley Sherwood Gallery of Art."

What better way is there to spend a sunny May weekend than wandering around the gardens and taking in the exhibition.
If you fancy taking a few shots yourself - Kew is an amazing place to try your hand.